Relationship
Cute Words and Phrases To Say To Your Girlfriend
Cute Words and Phrases To Say To Your Girlfriend/Wife
Today's a beautiful day to tell your girlfriend something sweet, and if you were looking for words, punchlines, phrases and pick up lines to use on your girlfriend or Wife, you're in big luck.
These words and phrases can do a lot of things for your girlfriend and she'll appreciate them. It doesn't matter how you want to say them to her, through text messages or through cards or to her face. What matters is that you're saying them.
In this list, you'll find many words, lines and phrases to use on your girlfriend. You can just use them the way they are or include them in anything you want to say to her. Or you can use more than one of them at a time and blow her mind away!
You'll also find a little gift at the end. Some cute and beautiful words to say to a girl that's not your girlfriend. And I know some of you really need them, don't lie. Lol.
Now, go on and put a smile on your girlfriend's face with these cute and special words and phrases created just to help you say words that she deserve to her.
Cute Words To Say To Your Girlfriend
Here are Cute Words To Say To Your Girlfriend.
1. Don't ever say that you're not beautiful. Be careful how you talk about God's best artwork.
2. To you, I commit my body, heart, soul and life to.
3. I can never look for flaws in you. And even if I decide to look for, I'm sure I'll find so many things and no flaw.
4. There's only one person that is as amazing as you are, sweetheart, and that person is you and you alone.
5. Your heart is so warm and I want to live in it.
6. I don't need anyone to remind me to hold you forever. I have experienced a good share of the goodies in you.
7. There is only one way for me to go as it concerns relationships, love and marriage. That way is you, baby.
8. I see you doing great things, but that's not why I love you. I love you because of who you are, my love.
9. What don't I have now that I have you? Nothing.
10. The way I'm proud of being in the relationship with you, you'll think I won the Grammys with my first song.
11. I've seen so many pictures of my future, but the clearest I've ever seen is in your eyes, my sweetheart.
12. If it's possible, I'll spend every moment where I can speak saying three words to you, saying "I love you."
13. People can say whatever they want to say, make predictions and all, but I know that my future is more than bright with you in it, honey.
14. You're so amazing that when I think if things I want to say to you, it feels like I'm planning to worship a God.
15. If saying sweet words to you is worshiping you, I want to worship until I pass out today and every other day.
Cute Phrases To Say To Your Girlfriend
Here are well-composed Cute Phrases To Say To Your Girlfriend composed just for you
16. Talking about wars, I don't mind starting Work War III to make sure I never get separated from you, honey.
17. Let others judge and talk. I will remain blind to what they say and all I'll see is the beauty you are and the glory in you, honey.
18. Honestly, I can't with my words say how much I like you and love you. Only my heart can.
19. You're beautiful in every way, darling. Everywhere and any time I see beautiful things, you come to my mind.
20. Look at the many girls on earth and you'll know that you're the best among all.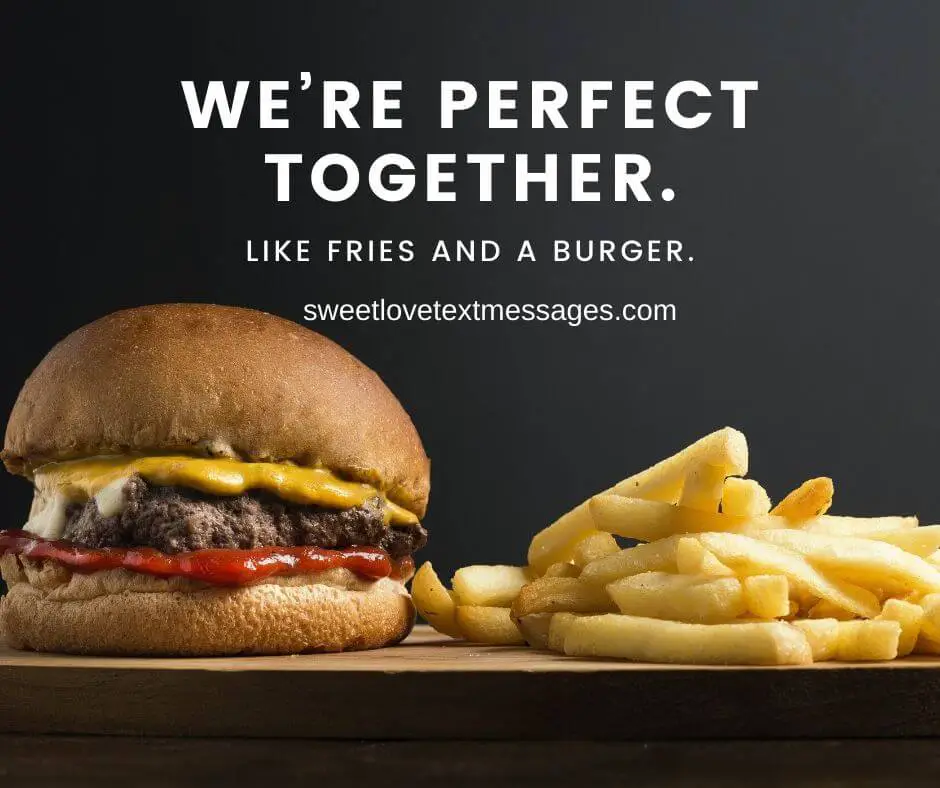 21. If you're looking for the prettiest and smartest and sexiest woman in the world, look for your mirror instead.
22. I created a checklist of things that make a woman. With you, the whole list is checked and now I'm adding more and checking them.
23. Lately, I've been thinking, and I've concluded that you're the best person for me, the only person for me.
24. Is there any word or phrase or sentence I can say that is sweeter than your name? No. Will there ever be? No.
25. You're my girl, my lady, my woman and my favourite female.
26. When I'm with you, it's like a while planet far from the solar system, where there is no heat or poverty or anything we don't like.
27. Perfection, for me, is when I'm with you.
28. Everyday, I pray for you and, in the prayers, I tell God that you're still the best human to happen to me and that that's one thing I thank him for the most.
29. Who wants to dance a little and laugh a little with you? I want to do them forever with you and even after forever.
30. Life with a partner like you is very amazing. But life with you, yourself, is the most amazing kind of life!
31. Everyone who knows me and have been with me for a while know that I've never been this happy in a relationship. Thanks, baby.
32. I've been told a lot of things, but one thing I'll never forget is that first "I love you" that you told me.
33. I've been told a lot of things, but one thing I won't forget is the "I love you" that you just told me minutes ago.
34. So many festivities in the year, buy my happiest days are those spent with you, darling.
35. My confession every second is that I love you, and guess what? That can never change.
36. A day without you is like a day without food, data, power and everything I crave for daily. And a day with you is pure bliss, honey.
37. If your love is food, then take me as a glutton, and if it's alcohol, can you award me as the drunkard of the century already?
38. Life's beautiful and that's to a large extent because you're in it. I'm forever grateful that I have you, baby.
39. I love you and you love me. And I'm so proud of this and happy that I can dance all day over it. You're the one at girlfriend ever.
40. You love me, I know. But there's this thing about your voice whenever you tell me that you do that I can't get tired of, darling. I love you too.
Romantic saying to her
Check out the list of romantic sayings to her she will like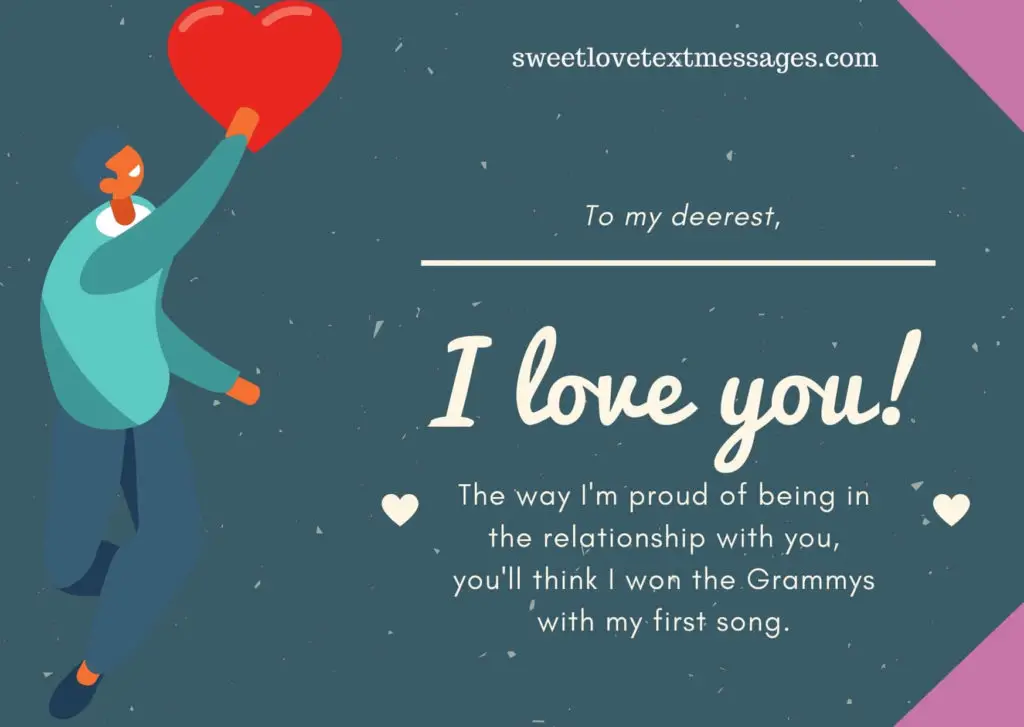 41. Sweetheart, you make being human so sweet that I'm more than proud to identify with the tag. You're my best among everything.
42. There's so much beautiful things about you and so much to say about you that no amount of books can contain, darling.
43. When I treat you well, know it's because I'm trying to treat the treasure that you are like what it is — a treasure. My girl.
44. People give me this "you've made it" look. They've been giving it to me since we started dating.
45. You being my girlfriend is the best thing to happen to me.
46. Saying I love you is one truth I know I say.
47. So many things are happening in the world right now. I only pay attention to them when you're not here.
48. Being with you for life is a dream I can't give up on.
49. If you are around me, there is nothing I can't deal with. You're the best partner ever.
50 I'm thinking of how best to send my greetings across, but I'm having a hard time because I've never stood before a Queen to greet her before. I guess I'll just practice with you, darling.
Cute Pickup Lines To Say To Your Girlfriend
Below are pick up lines for girlfriend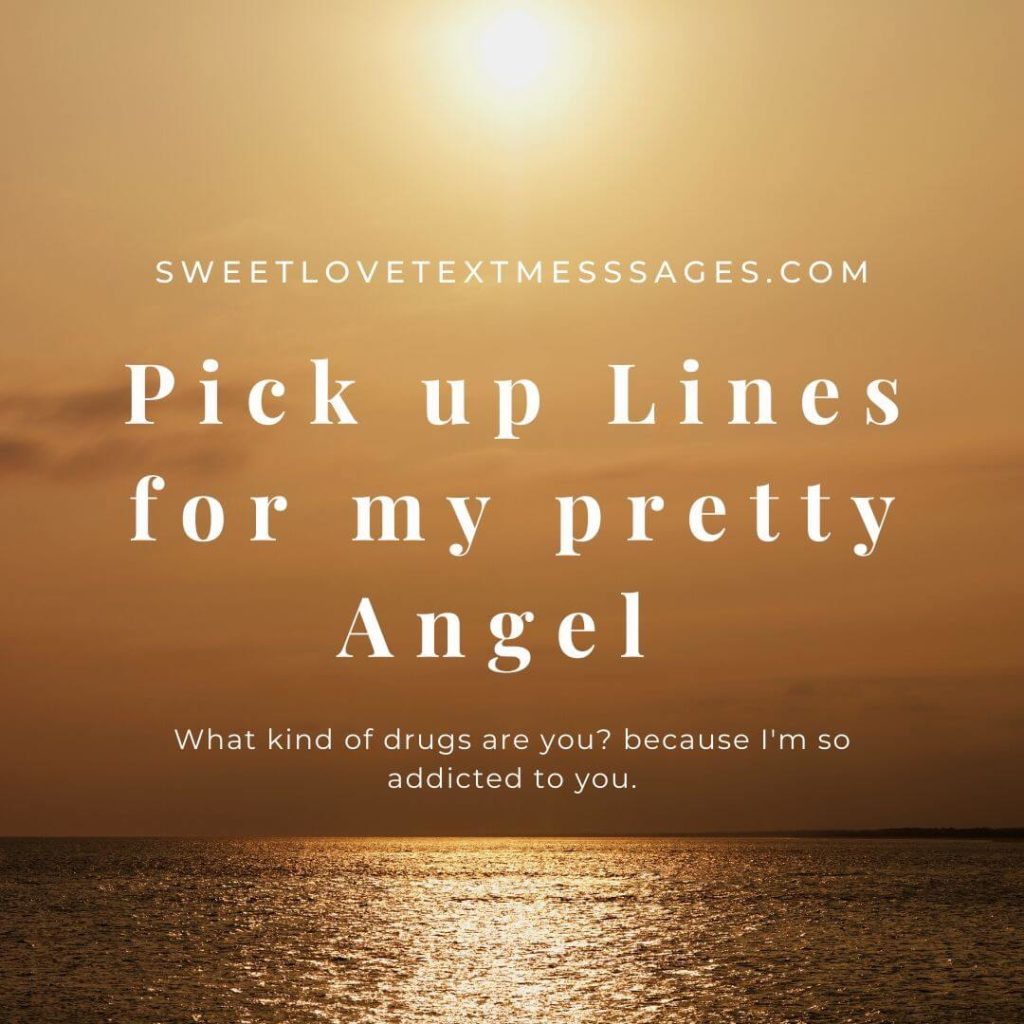 1. What charms are you using to keep me glued to you? Please don't stop using them.
2. What kind of drugs are you? because I'm so addicted to you.
3. I'm trying to know if I can still say "I love you" today. I love you.
4. My charger, I'm checking up on you because it seems my battery is low.
5. Now that you have me, what are your second and third big wishes?
6. Now that I've passed the exam and you're mine, do I still need to take any other course?
7. My bed is very comfortable but your laps are even more.
8. Now that you're everything that I need, how do I say thank you to you?
9. The weather is so cold, but why can't I feel it when you're around?
10. There's more to life than just moving back and forth on the bed, and you know it, right?
11. What if we save some water by bathing together tonight?
12. I'm seeing you and loving you. Isn't this love at the five hundredth sight?
13. There are new eateries we have not visited in town. Wanna take me around today?
14. How would it feel to spend twelve hours in a room with me?
15. I'm tired, baby, because I know I've been running through your mind all day.
16. Has there ever been a day where you were not pretty?
17. Apart from being sweet and beautiful, what else are you one hundred percent good at?
18. Are you a camera, because looking at you always makes me smile?
19. Are you real, because you're the woman of my dreams?
20. I wonder how others live without you in their lives. Or do they have another version of you?
21. I saw a man today and I was worried, so I'm asking: why do you treat me like I'm the only man in the world?
22. How about I rearrange the letters of the alphabet so all the letters in your name come first?
23. What kind of beer are you, because I'm drunk in love with you?
24. The Book of Numbers made me realize I have your number. But the Book of Job…
25. So when should we start using you as a yardstick to measure beauty?
26. What are you doing to my mind? You're always on it.
27. Have you ever had a home as comfortable as my heart?
28. I guess you've been cooking with the best spices because you're hot and sweet.
29. Have I seen you before? Because I swear you look like my girlfriend.
30. Hey, sweetheart, do you miss heaven?
31. What was God doing when you left heaven this morning?
32. Did you get injured when you fell from heaven?
33. How many others like you are there?
34. Can you just become a movie, so people can understand why I can't stop watching you?
35. Can you help me think of something I need that is not you?
Romantic Phrases For Girlfriend
Need sweet phrases for girlfriend? Then read on.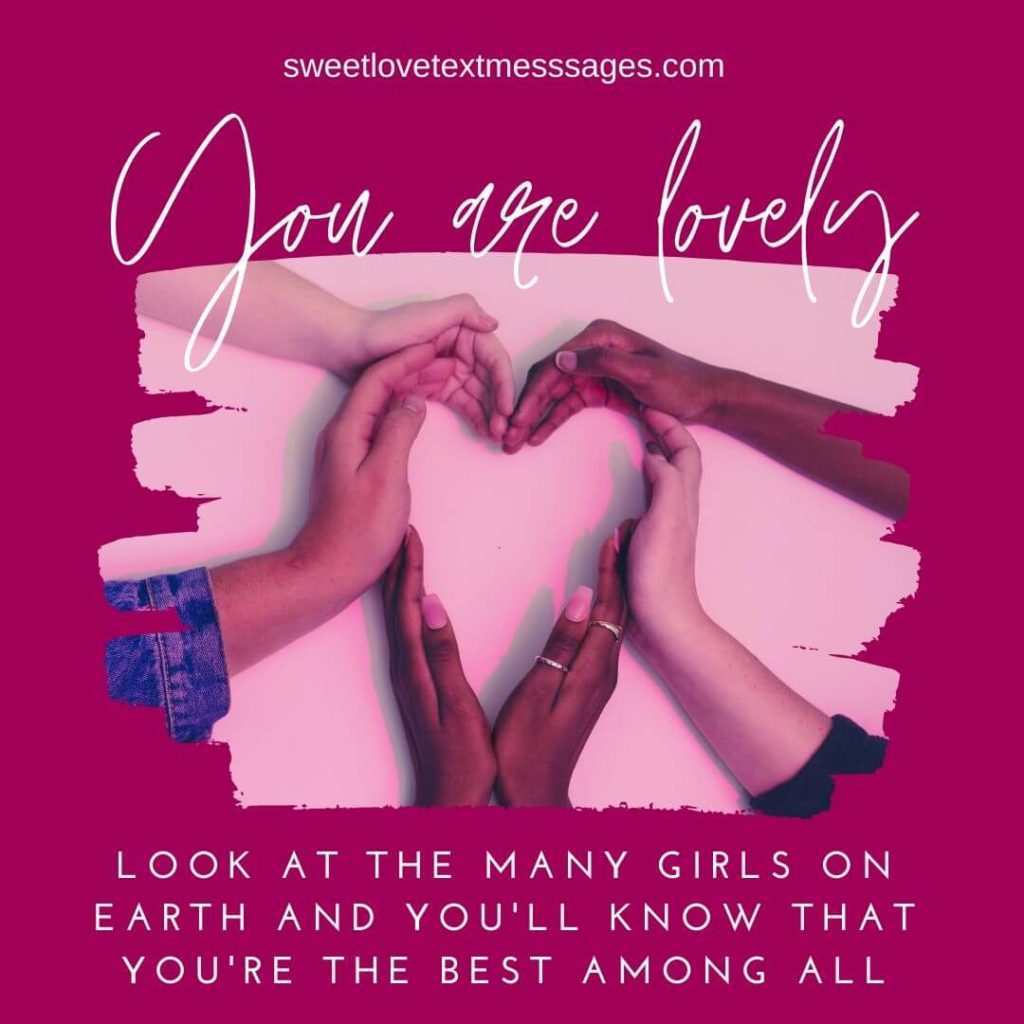 1. All I need.
2. My love for you can never change.
3. There's so much I can't do without you.
4. Everyday should have you in it.
5. A day without you is an incomplete day.
6. My life is more beautiful with you in it.
7. Waking up to see you is the best way to start the morning.
8. Looking at you is something I can do forever.
9. I don't want to live without you in my life.
10. My world revolves around you.
The best phrases for girlfriend are right here, so keep reading.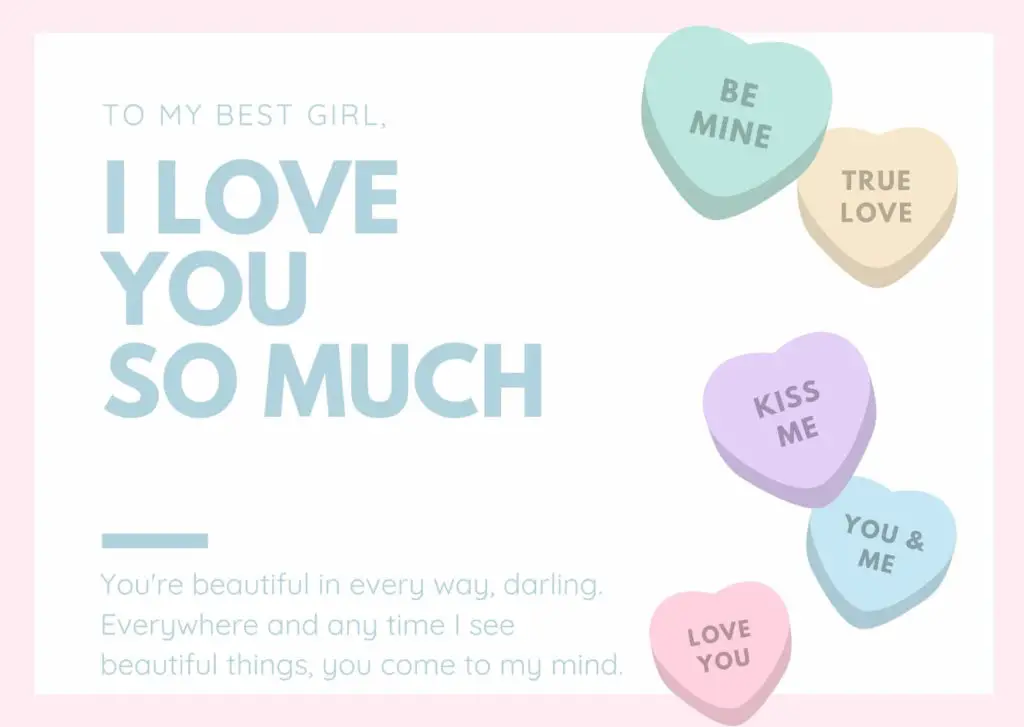 11. I love you more than I've ever loved anyone or anything.
12. You're my sun, moon and stars.
13. I need you more than I need food.
14. I'm hungry for you whenever I'm not with you.
15. Nothing I do for you can be waste.
16. Take you away and life becomes less lively.
17. My love for you is stronger than anything I can think of.
18. You're my best option.
19. You're one thing I'm sure I've done right.
20. I will readily choose you over and over again.
The perfect love phrases for girlfriend will be found if you keep reading.
21. You bring so much joy to my life.
22. You've taken all my attention.
23. I've found a wife in you.
24. You're the one I spent my entire life looking for.
25. You're making me a better person.
26. A day with you is a good day.
27. One word that describes you is perfect.
28. Just perfect for me.
29. My love for life.
30. You're the best thing and person in my life.
Cute Words To Say To A Girl
Here are our list of Cute Words To Say To A Girl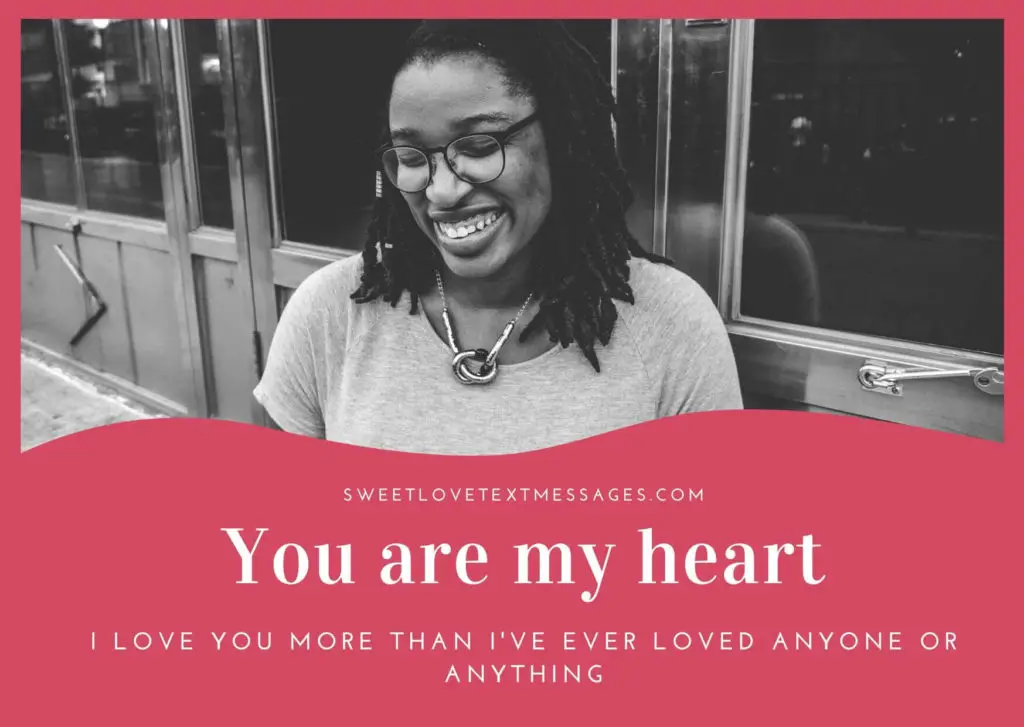 1. You're doing great and you are very pretty. I'm proud when I walk with you on the road.
2. Pardon me, but I'm glad I'm your friend and I want to be one forever.
3. You reflect beauty, class and everything admirable and I'm happy that I know you.
4. You glow, shine, shimmer, sparkle, honestly, you're the sun.
5. A lot of people agree with me that you're a special kind of queen. You should remain one for life.
6. You're beautiful. You know it but I just thought you should hear it from me.
7. I checked your social media profiles and I love everything I saw.
8. Your parents must be really proud that this smart, intelligent and beautiful girl is their daughter.
9. When last did you look into the mirror? That's the last time you saw a girl who's beauty shocks all men.
10. I'm looking at you and I'm seeing a girl that's everything I consider to be amazing.
Nice Phrases To Say To Your Girlfriend
Here are amazingly composed Cute Phrases to say to your girlfriend.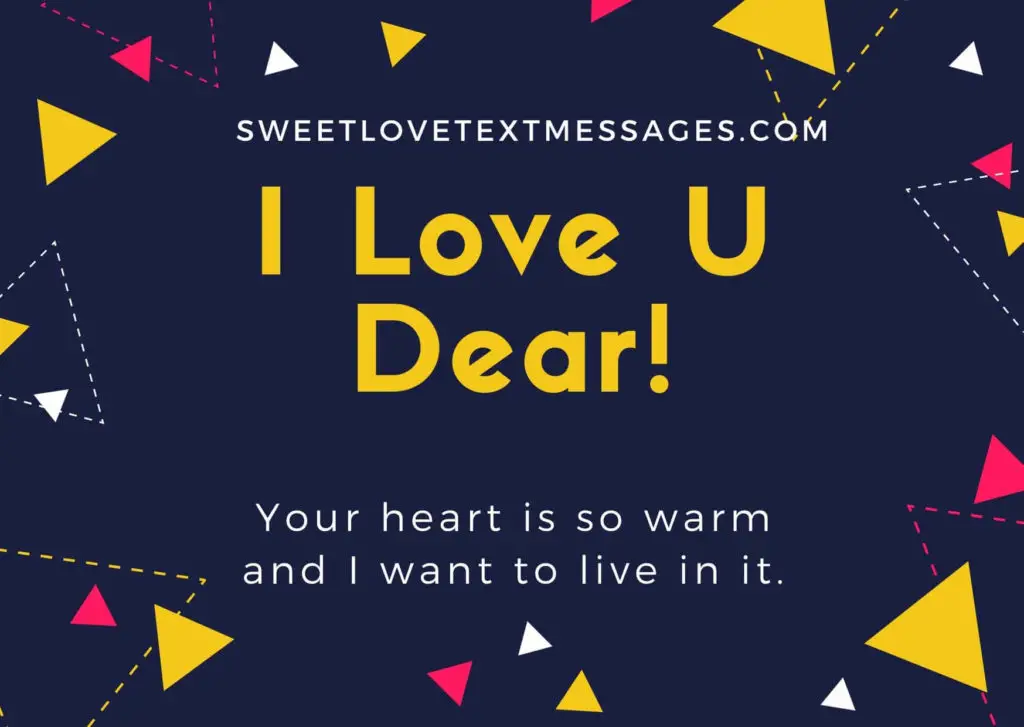 11. If I was very close to you, I'll take pictures with you regularly and post them on social media.
12. All the ways I look at it, there's no disadvantage to being your friend.
13. I can say so many beautiful words, but will they describe how amazing you are? No.
14. Think of a word that describes all things beautiful and use that word to describe yourself from now on.
15. Can I visit you everyday of my life, so I can see the most beautiful face everyday?
16. You're someone I want to look at for a long while, and I don't even know why.
17. Being with you makes me happy.
18. You're special to me.
19. One thing about you is that you're the only one of your kind.
20. It's just beautiful having you as a friend.
yea that's the end of our list of cute words and Phrases To Say To Your Girlfriend
If you did not find the perfect pick-up lines for your cute girlfriend or those words and phrases that will hit her below the belt, then you definitely did not read this article. That's by the way, because I know you found what to say to her.
Now, there's something you can do for me, and that's sharing this list with as many of your contacts as possible. Will you do this?
Related Post
Good Morning Paragraphs For A Girl You Like To Wake Up To
Romantic Love Quotes for Her from the Heart
I Love You With All My Heart SMS